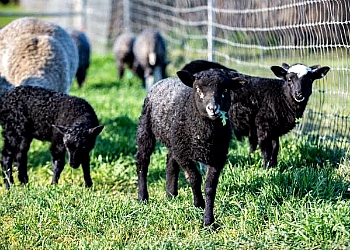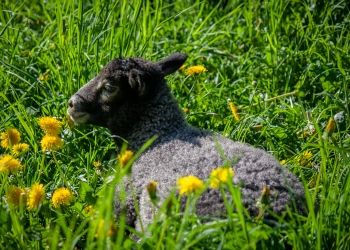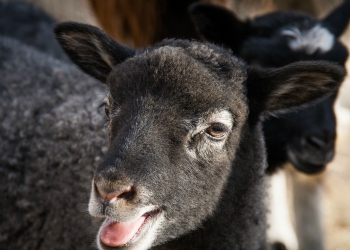 Recording & Registering Sheep with GSBANA
The GSBANA registry recognizes purebred Gotland sheep genetics from several different countries, including Sweden, New Zealand, and the United Kingdom. The registry also accepts all colors, including traditional Gotland grey, white, black and brown, and allows transfers of Gotland cross sheep, which meet the record/registration requirements.
Sheep can be entered into the GSBANA registration book in three different categories: Foundation sheep, Recorded sheep and Registered sheep.
Only GSBANA members in good standing may record, register or transfer sheep with the association.
GSBANA Transaction Fees
Registration of Purebred Gotland rams used for Artificial Insemination (AI)…..No charge
Registration of Purebred Gotland rams and ewes used for Embryo Transfer (EM)…..No Charge
Foundation sheep…..$3
Duplicate Certificate….$3
Ewe/Ram Recording….$5
Transfers….$5
Ewe/Ram Registration….$8
Foundation Sheep
Foundation sheep are ewes and rams from the ten different foundation sheep breeds, or crosses thereof, that have, or are intended to have Gotland percentage progeny entered into the registration book. All foundation ewes and rams must be recorded with the GSBANA, and will have up to a two letter suffix assigned representing their breed or major breeds, if a crossbred. If applicable, the first letter is the breed of the sire, and the second letter is the breed of the dam.
Recorded Sheep
Recorded stock – prefix "R"
"Recorded" sheep should be some traceable percentage Gotland with ewes up to 75% Gotland and rams up to 87.5% Gotland. Recorded sheep need not adhere to the GSBANA standard.
Registered Sheep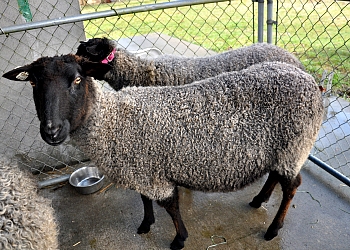 Registered Gotland stock – no prefix
Registered ewes must be at least 75% Gotland, and rams must be at least 87.5% Gotland. All registered sheep must adhere to the GSBANA standard.
Transferring Registrations
Percentage Gotland sheep, already recorded or registered in another recognized sheep association, may be transferred into GSBANA. To request a transfer, please submit the transfer fee and copy of the current record/registry for the sheep. All transfer sheep must meet the GSBANA breed standards and have only the ten approved foundation sheep breeds in their current pedigree.
Determining Percentages
To calculate the percentage of off-spring, the sire and dam Gotland percentages are added together and divided by two.
The Gotland percentage will be displayed in pedigrees as rounded to the nearest whole number. Percentages will be calculated from the actual, non-rounded percentages.
EXAMPLES:
A foundation ewe crossed with a 100% Gotland ram (artificial insemination) would produce 50% Gotland off-spring.
A 50% Gotland ewe bred to a 75% Gotland ram would produce 62.5% Gotland off-spring. (Record will show 63%)
A 75% Gotland ewe bred to a 90.625% Gotland ram would produce 82.8125% Gotland off-spring. (Registration will show 83%)
IMPORTED SEMEN – Gotland rams whose semen is imported for use in North American Gotland breeding programs will be registered with GSBANA at no charge. These rams will have the suffix "AI".
IMPORTED EMBRYOS – Imported Gotland embryos are eligible for registration. The dam and sire will be registered with GSBANA at no charge. The lambs will have a suffix "EM".